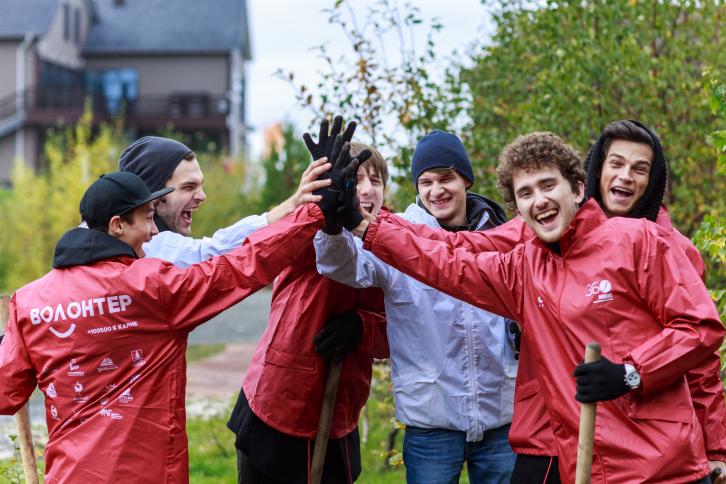 Contributing towards developing local communities
We are dedicated to the development of local communities and aspire to make a positive contribution to the well-being and social life of all the regions where we operate. We invest in community projects that align with local needs and our business activities.
We have prioritized the goals that relate to urban development, healthy leaving, education and environment while engaging our employees and locals. We believe our efforts build a positive social climate and relationships based on respect, understanding and trust
Key figures
USD 31 mln

Community investment
2018

144+ thousand

volunteers participated
in the 360 program
since 2011

600+

social and infrastructure
projects were supported
within the RUSAL territory
initiative
Key programmes
Environment
En+ Group environmental initiatives are focused on preserving the nature of regions we operate, beautiful rivers of Siberia and the unique Lake Baikal, for future generations. These initiatives are jointly undertaken with local NGOs.
Infrastructure and urban development
Infrastructure development is a key factor for attracting investments and ensuring social and economic growth of the modern cities especially the small ones. The more comfortable conditions are the less the outflow of capital and workforce. We strive to create a space for the comprehensive development and self-realization of each resident of the region in which the Company operates.
Education
En+ Group dedicates significant effort to the development of educational programs, particularly those aimed at training future engineers and technicians matching the needs of our business, industry and local community development. We strive to arouse the interest of students in engineering professions, creating conditions for each child to have equal access to quality education.
Volunteering
Corporate volunteering is an important tool ensuring the Company remains engaged with employees and locals and establishes sustainable relations with both communities and the government. The Company's volunteering initiative brings together a wide variety of people, including production facility employees, schoolchildren, students, and representatives of social and educational institutions. To create the greatest impact, the Company has been developing programs and technologies allowing residents to more easily engage in volunteering activities.
Sports and healthy leaving
En+ Group supports programs to ensure healthy living and promote well-being for residents in the countries of operations. The other area of our focus is the improvement of the health care in vulnerable communities. We believe that healthy communities better perform all the functions of life and develop to their maximum potential.
Contacts
For investors IR Department